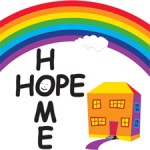 For sponsorship information, click here.
This page focuses on our Hope Home's in India. This is the orphanage outreach of our ministry; "Rescuing boys and girls from a life of uncertainty!" To date we have rescued twenty children, and 18 of them are still in our care; they are tons of fun and lots of excitement. We look forward to taking in other children as the Lord opens the door for us, and we appreciate your prayers in this regard. We have posted pages, which focus on each individual child that we care for. If you ever have it in your heart to bless one of these children, just let us know. Or, if you would like more information on how you can sponsor any of the children in our home we will be happy to provide that to you.
Our Children in Sikkim, India
---
---
Our Children in Kolkata, India
coming soon..