It's been an incredible week of outreach in Gangtok! Today we're reaching out to the Sikkim State Prison, bringing the gospel and food to around 250 inmates and prison staff. Earlier this week we blessed our community by beautifying one of the tourist spots.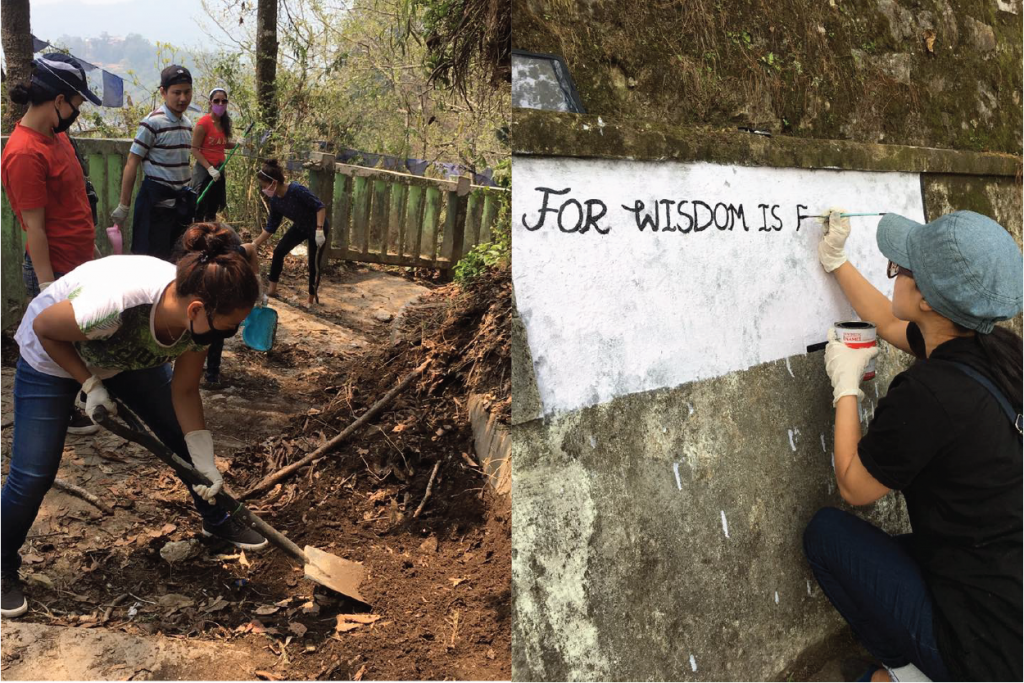 Not only did we pick up trash, but we installed new garbage bins, painted scriptures in several different places, and painted a portion of fencing. All this while sharing the gospel with those who passed by. It was a great time of outreach and bonding among church members. There's nothing like serving together that knits hearts together.
Next, it's our Resurrection Celebration – a big day for churches everywhere! We look forward to sharing the gospel with lots of guests who will come to the church, and we'll end with a church picnic (aka Love Feast!).
As always, thank you for your prayers and support! We're thankful to all who responded to the opportunity to help with some of the expenses as we start up Kolkata's "Hope Home". Your generosity is appreciated greatly!
With Love,
Mike Van Buskirk