I'm reminded today of how much I have to be thankful for. The goodness of God alone is enough to keep anyone thankful, if it becomes their chosen focus. In my life, I choose to focus on His goodness, and that makes it possible for me to walk through even the most challenging and difficult moments. Not just walk through, but to walk through smiling. He is good, and I'm so thankful!
I remember as a new believer in Christ, when my family lived in total poverty, with no running water or electricity in the house we stayed in. Certainly a difficult time. But even then I could see the goodness of God. If nothing else that lack of basic necessities made me a good problem solver. One night, as I lay on an old second hand mattress, I began to thank God. As I did, an endless flow of things to be thankful for came to my mind and the list never ran out. I thanked myself to sleep that night.
From then till now, my thank-list has continued to grow. Today I have things to be thankful for that I never would have imagined. Like Siddarth, whom we renamed Silas. He is part of our "Hope Home" family and we just celebrated his tenth birthday. This dear little boy is a part of our life today because I chose to be thankful in my yesterday's. Glory to God!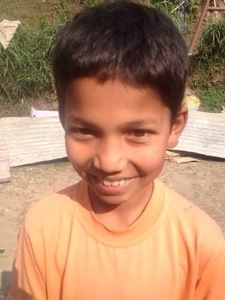 Our family continues to grow. Each of our fourteen children bring such joy to our lives. We thank God for each of them, and through thankfulness now we're certain increase is ahead. We'll have even more to be thankful for in the coming days. Consider it: your thankfulness now is positioning your for increase tomorrow.
And, we thank God for you! Thank you for your prayers. Thank you for your support. Thank you for standing with us for the will of God to be done in India & beyond!
Thank you!
Mike Van Buskirk