When we first started taking children into Sikkim's "Hope Home" over 10 years ago, we didn't fully know what we were getting ourselves into. One thing has become very clear now though; we've been laying a wonderful foundation for the next generation. We can see this in all the children the Lord has given us at our base in Sikkim. Some of our kids are in their late teens, and we're seeing the gift of God blossom in their lives. We anticipate them being a vital part of expansion in the days to come.
To illustrate my point, read something Srijana recently wrote in school…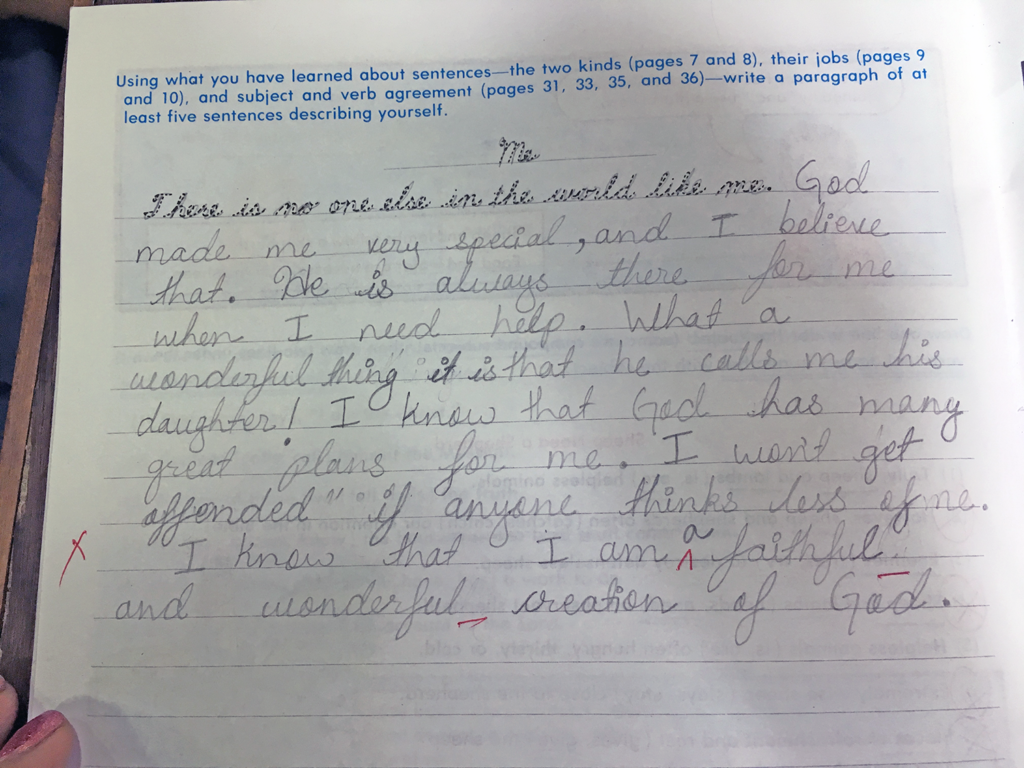 As you can see from her writing, she is getting a firm grasp on who she is in Christ. She's 17 years old now, and in a few more years she'll be a full grown adult. As she continues to grow in Christ and discover His plan for her life, we know she will do great things for God.
This is happening in each of our children's lives. We can see a mighty force in the making. Many of the kids will go into full-time ministry, some into various professions — and we believe all of them will continue to walk with Jesus!
Even Mahindra, our newest boy in Sikkim who had never heard the gospel, is already talking about one day preaching the gospel.
I want to thank our ministry partners, and "Hope Home" sponsors for making this possible! We couldn't do it without you.
Mike & Family