As I reflect on this ever stretching, ever extending lockdown situation, I'm presented with a thought in my heart and in my mind, which I believe is from the Spirit of God; that God in His rich mercy has actually allowed it to happen.
He let it happen because of what must happen.
The hidden gift in this lockdown is that there have been a lot less options, which I feel the Church has had far too many of for far too long. I actually sensed the Spirit of God whisper to my spirit, "I'm using this to bring my bride back to me." That's what must happen.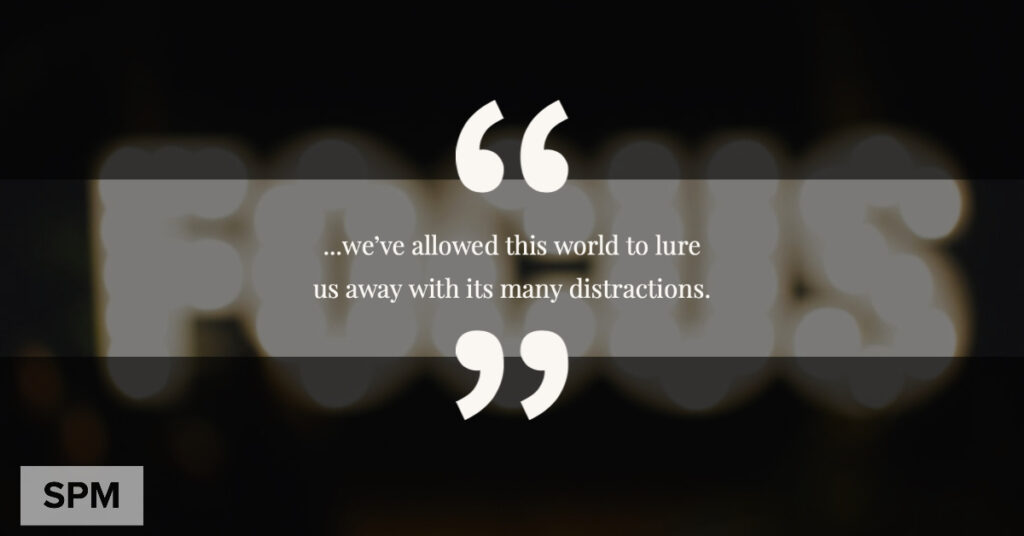 God's people keep consuming: more things, more cars, all the games, what money can buy, technology galore, excess beyond measure, and we've allowed this world to lure us away with its many distractions. There have been so many alternative pursuits. We now ought to thank God that this lockdown has caused most excesses to come to a screeching halt.
At the same time, I believe evil is being exposed in an unprecedented way. While certain things have slowed down, other things have sped up. People are locked online like never before, and we know what evils that can bring.
That aside, this lockdown has allowed people everywhere to reevaluate. To reconsider priorities, pursuits; the plans and purposes that dictate daily life. Suddenly we're faced with a lot less options. So, as difficult as this time has been, there's a gift in it, which I find myself accepting more and more.
Of course, I'm still exercising faith, expecting things to open, but more than ever I'm believing there will be lessons learned during this season by God's people.
I'm praying for you, my friends around the world, and I'm praying for myself. That all the excess of options; all the alternatives, that which we can easily spend our time in pursuit of, that as we step out of this lockdown period we won't go back to those things, whatever they may have been.
I pray that we would have an increased devotion and remain steadfast in our pursuit of Jesus, and may all the other distractions fade away into the background as we wrap up this time of harvest.
Now let's just not allow the "next thing" to distract us from the main thing, again.
---
Can you help us rescue a child?
Click below to learn more.