Our resurrection celebration last week was absolutely amazing! The church was totally packed — maximum capacity and then some. We also had the wonderful honor of baptizing 7 precious children of God!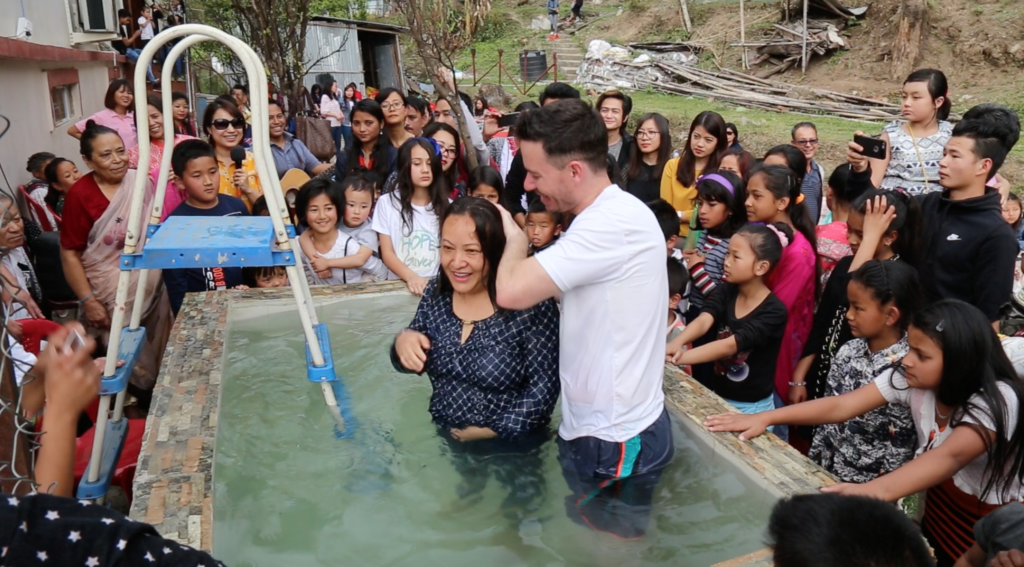 In May we will add an additional Sunday worship service at the church to make room for our growing family of Hope Givers! We're so thankful for all the Lord is doing, and that we get to be a part of it!
We're also thankful to all of you who are praying for us and supporting the work of God here in India. Together we are reaping eternal fruit for the glory of Jesus!
We have a couple projects going on at our ministry campus in Sikkim, and for that we're calling in needed funds. Please mix your faith with ours, and if you want more details — let us know.
With Love,
Mike Van Buskirk
& Family