After about two days of travel, we are finally back in India! Our time in the USA was a great blessing, and it was so nice to see so many of our dear friends and family. While we were visiting different places, and ministering in churches, we made available our annual "Harvest Report". If you didn't get a copy, we will be sending some in the mail, and you can also view it online below.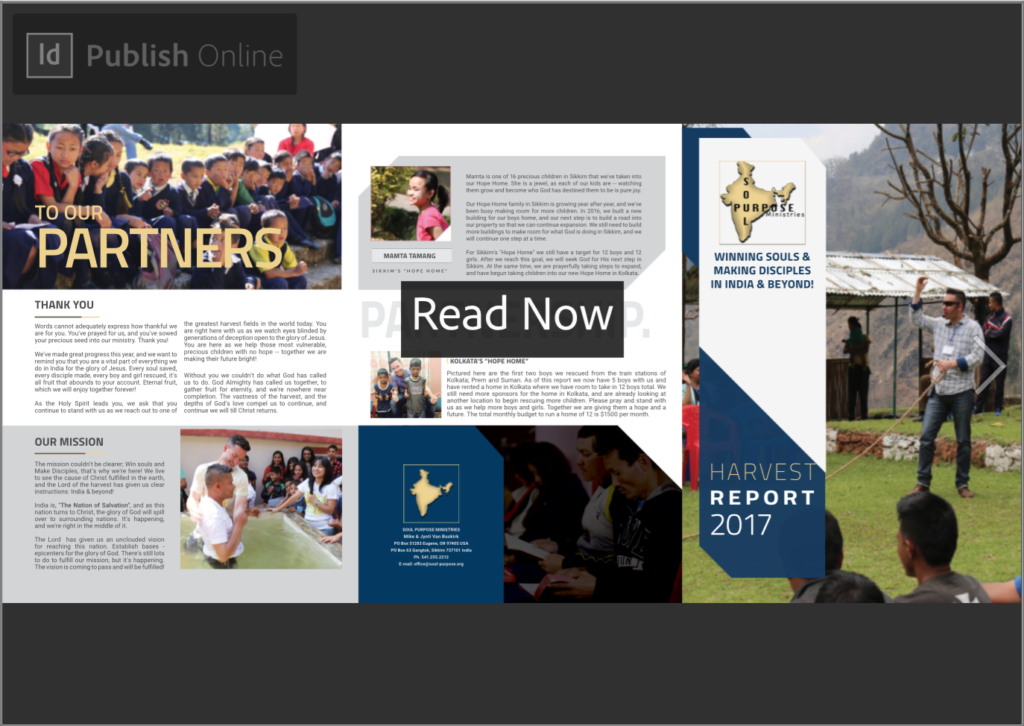 We thank God for all He is doing in India, and we count it an honor to serve the Lord Jesus in this land. We are blessed with wonderful partners who help us to accomplish the will of God here. A special thanks to all who have stood with us over the years, and we look forward to many more fruit-filled years together.
We also welcome those who signed up for updates while were traveling Stateside. Thank you for connecting with us! If you'd like to learn more about partnership, visit our partnership section HERE.
For the harvest,
Mike Van Buskirk